DaFratello Solutions
We are IT and POS system integrators and we offer a wide range of specialized solutions in cooperation with the most famous world companies!
Our services allow you to manage your IT environment that supports the daily changes necessary for your successful business. These services are provided in support of NCR solutions, as well as products and technologies of other companies.
Our success and continuous growth, which we record from year to year, are proof of our determination and trust that we have received from our clients since we are present on the market of Serbia and the region.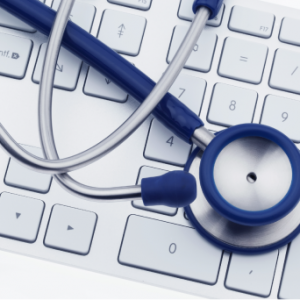 24/7 Help Desk and Field service management
Project Consulting and execution of works
Preventive and periodical equipment maintenance
DaFratello: What do you know about us?
Behind us are numerous successful projects, mostly in Serbia as well as on the international market, which is a confirmation of our prosperous business. We are free to say that we are distinguished by experience, reliability and expertise, which confirms the long-standing business partner's trustworthiness.
We are authorized distributors of world renowned manufacturers of IT, POS, Audio, and Video equipment, which with their innovative solutions, high quality and superior performance can meet the most demanding needs in their field of application.
Maximum quality
In our offer, you can find high-class products from world renowned manufacturers that use State-Of-The-Art technology and meet superior criteria and thus guarantee excellent performance and high reliability. What is most important for your business is that DaFratello solutions and equipment are due to their quality, are characterized by high durability, perfectly balanced performance and optimized to work with precisely selected components. In the technological lifetime of the product, which runs after the expiration of the warranty period, we provide service and original spare parts.
The latest technology
By continuously improving, monitoring progress and persistent application of state-of-the-art technologies, numerous projects and responding to DaFratello's clients' demands, we constantly expand our field of expertise. In the specific requirements we have realized, we recognized the new challenges and have focused our efforts on further development of our offers in order to become even better, stronger and more secure for our partners. Know-how, we have as NCR SILVER PARTNERS and MOOD: MEDIA partners for Serbia are the guarantor of the application of the latest technologies. Over 700 retailers, restaurant, and hotel facilities, daily use our latest IT and POS solutions and 500+ facilities currently use the latest experience in generating an atmosphere that stimulates additional spending.
Innovative solutions
Our primary goal is to bring users closer to the latest trends of technological innovation and to offer the solutions that are the most effective response to them. Long-term cooperation with NCR, MOOD Media, Lenovo, Acrelec, DELL, HP, BOSE, Samsung … and a large number of executed joint projects gives us an accurate insight and advanced knowledge of the latest trends and solutions applied in a number of companies from the list of 100 largest global Company. Innovation, flexibility and constant investment in research and development are the main philosophy of our business approach.
Years of experience
We are a modern and dynamic company that, since establishment in 1994, its business is based on the development and integration of solutions that facilitate our users access to information and thus make their business easier placing them more competitive on the market. During all our years of business, we had a great privilege to implement solutions and provide services to over 200 companies in Serbia and several countries in our region. Our long-standing experience and knowledge of the local market guarantees our clients in providing the exact solutions for successful business.
A satisfied customer is the best business strategy
Contact us!
Please feel free to contact us. Our team will find a solution for all of your requirements as soon as possible.